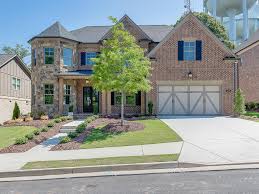 Are you searching for more information on what your Atlanta rental property will rent for in 2021?
Now is the perfect time to rent your Atlanta area home because the demand for rental properties in Atlanta increased in 2020 and more people are moving to the ATL area than ever before.
Thanks to data from RentCafe, we know that the average rent in Atlanta 2020 was $1,504 for a 978 square foot home.
The Georgia housing market forecast 2020 was strong and there's even more optimism for 2021 because, with the release of the Covid-19 vaccine, it's likely that we will see more job growth and a greater demand for rentals in the ATL area.
How Much Will Your Atlanta Property Rent For In 2021?
Ultimately, the price that your Atlanta rental property rents for in 2021 all depends on the location of your property and demand for rentals in that neighborhood.
Rents increase in the Atlanta area each year depending on demand for rental properties. Overall we know that the rental market in ATL is growing since the average rent in Atlanta 2019 was $1,442 and rents have grown by 3% this year alone.
Atlanta real estate market statistics show us that the rental market is going to continue growing in 2021 so we can continue to expect an upward trend of prices in the rental market.
Contact JD Homes
For more information about Atlanta rental property prices, or to speak with us about our property management services, contact us today by calling (770) 506-2630 or connect with us online.