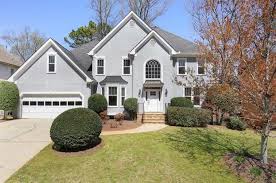 Are you searching for Johns Creek Property Management? If so, you've come to the right place!
At JD Homes, we specialize in full-service property management and will save you the time, money and hassle of managing your rental property yourself.
Our team has decades of property management experience and will make your life a lot easier because you will no longer have to be responsible for all of the day-to-day aspects of property management.
If you've been thinking about hiring a property manager for some time but haven't moved forward with this decision yet, now is the right time to get started with a property manager when you hire JD Homes.
Your Source For Johns Creek Property Management
It doesn't matter if you own a single family or multifamily property in the Atlanta area, owning a rental property doesn't have to be complicated!
Thankfully, when you hire JD Homes to manage your rental property for you, you can enjoy the benefits of owning that rental property (equity, tax incentives and passive income) without having to become overburdened with all of the work!
From rent collection, maintenance and customer service to property marketing, accounting and property marketing, the JD Homes team offers you a complete Johns Creek Property Management solution which will help you to effectively manage your rental properties.
A Property Management Team That You Can Count On
When you own rental properties, having a property management team that you can trust, and count on is huge!
When you work with JD Homes, you can count on our reliability and have confidence that we will maintain your property to the highest standards so that you can earn long term, consistent cash flow from your property for years to come.
To learn more about the property management services that we can offer you, contact us today by calling (770) 506-2630 or click here to connect with us online.