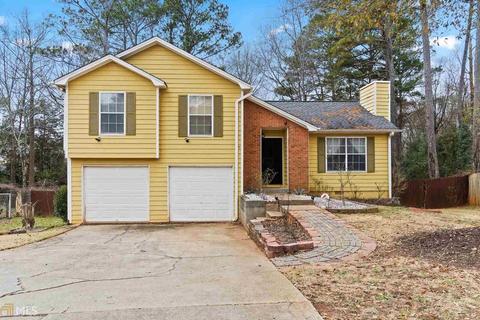 Are you searching for a Henry County GA Property Manager? If so, you've come to the right place!
At JD Homes, we specialize in local property management. This means that we will choose the most qualified tenants for your investment property while saving you the time, money and hassle of managing that property yourself.
Besides saving you the time and hassle of property management, hiring a local property manager is also important because it's a move that will protect the value of your investment property.
Many people make the mistake of trying to self-manage their investment properties and they get burned out with DIY property management. Don't let this happen to you!
From the moment that you invest in rental properties, your goal should be to hire a property manager so that you can take the responsibility of being a Henry County GA Property Manager off your shoulders and enjoy passive income from your property.
Let Us Be Your Henry County GA Property Manager
As a long time, Atlanta area property management company, we take pride in offering the best property management services that helps our clients to enjoy earning passive income from their rental properties.
Some of the property management services that we can offer you include:
Property marketing
Maintenance
Rent collection
Customer Service
Accounting
And more!
Don't get bogged down with all of the day-to-day hassles of self-management, let us help you simplify your life so that you can focus on enjoying passive income and all of the benefits that come from owning rental properties once again.
Regain Your Time And Freedom
If you ask anyone who is burned out with owning rental properties, they will tell you that the one thing that they miss is having more time and freedom to do the things that they love once again.
When you hire JD Homes to handle your Henry County GA Property Manager needs, you can regain your time, enjoy more freedom and passive income that comes from owning rental properties
To learn more about JD Homes, and the property management services that we can offer you, contact us today by calling (770) 506-2630 or click here to connect with us online.