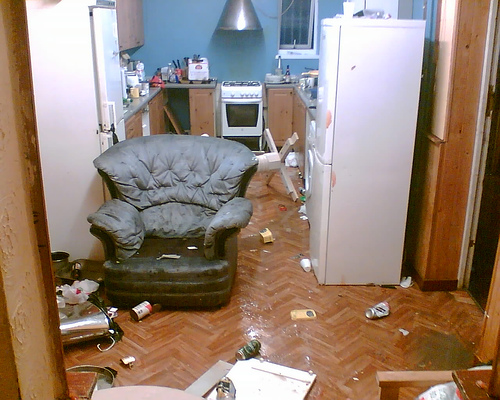 One of the most frustrating things that landlords have to deal with is when their tenants keep trashing their rental properties.
Sadly, this happens to more landlords every year because they fail to properly screen their tenants and when tenant screening isn't something that the landlord is focused on, they often choose tenants that are not qualified to live in their rental properties.
How To Successfully Screen Tenants
It doesn't matter if you're a new, or inexperienced landlord, tenant screening can be a simple and straightforward process, especially if you do the following.
Develop your tenant screening criteria and then stick with that process.
Document everything that you do to screen tenants.
Run a background check on prospective tenants.
Check social media profiles.
Call at least two former employers and one former landlord.
Don't be afraid to ask questions, especially if you see gaps between jobs or rentals.
The most important thing to do when screening your tenants is to not move forward with a tenant in the leasing processes unless they've submitted a signed and completed rental application to you.
Save Time And Money Screening Tenants With JD Homes
At JD Homes, we specialize in full-service property management for the Atlanta Georgia area.
Our company takes pride in assisting owners with all of their property management needs so that they don't have to do any management work themselves.
To learn more about the property management services that we can offer you, contact us today for a free consultation at (770) 506-2630 or click here to connect with us online.