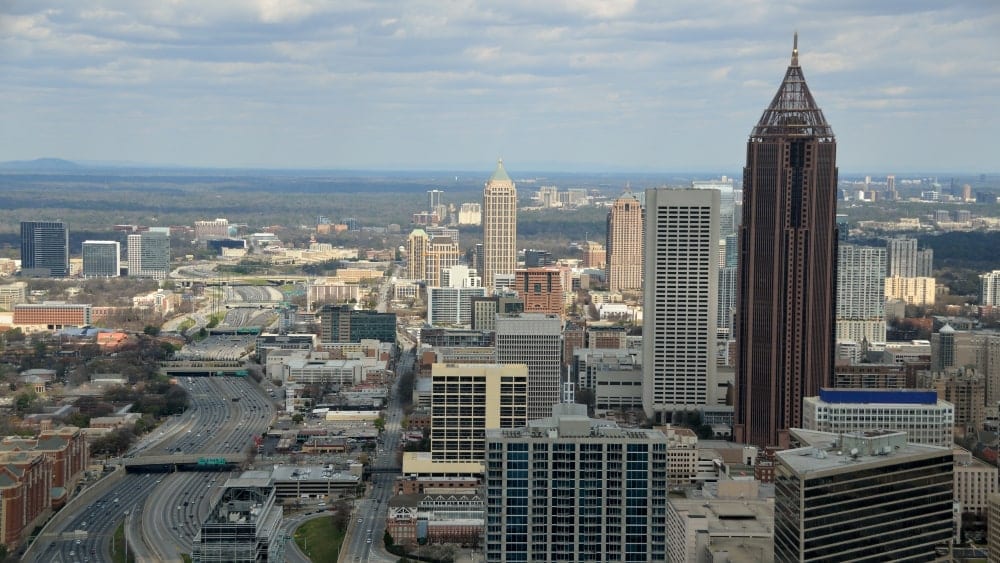 Rents for one and two-bedroom apartments across the nation have exploded by more than 24 percent since February last year, according to the most recent Rent.com Rent Report analysis.
But the City of Atlanta continues to buck the rent-spike trend to a mystifying degree, according to that study. Other recent data, however, paints a different picture.
Atlanta joins a tiny minority of cities—all of them much smaller metro areas—studied by Rent.com for the March report where one-bedroom rents have decreased year-over-year. Every market saw two-bedroom apartments climb to some degree in the past year.
The City of Atlanta's one-bedroom rents has dipped by 7.1 percent since early 2021 to $1,542 on average, according to the analysis.
Only four other cities—all of them in the Midwest, led by Kansas City with a decrease of 19.7 percent—landed ahead of (or below) Atlanta.
Meanwhile, two-bedroom prices in Atlanta inched up by .5 percent, to an average of $2,112, or 38th most expensive in the country.
That's just below places like Detroit, Saint Louis, and Aurora, Colorado—and much cheaper than the priciest major city on the list, Boston, where two-bedroom rents have notched up to $4,894 monthly. (See an interactive map here.)

Contact JD Homes
At JD Homes, we specialize in local property management for both single-family and multifamily properties.
To learn more about the services we can offer you, contact us today by calling (770) 506-2630 or click here to connect with us online.