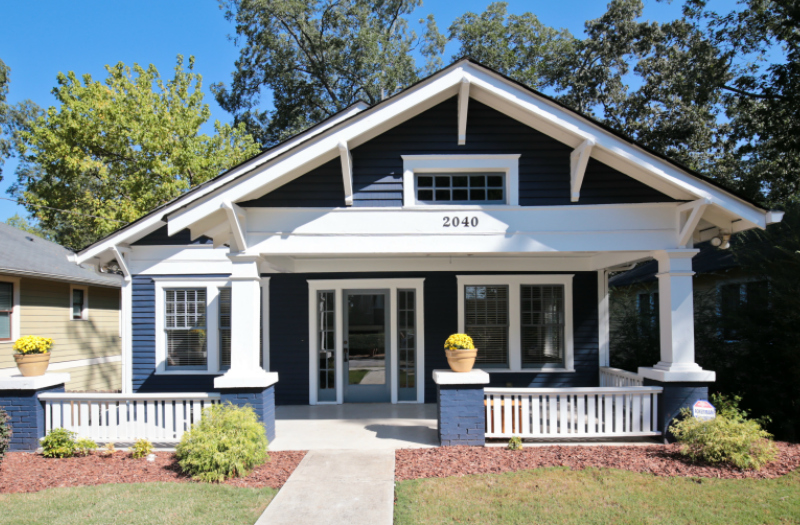 Are you planning on buying a new rental property in the Atlanta GA area? You're making a smart choice because real estate is still a great way to build wealth and cash flow.
The big question is which type of rental property should you be investing in? Should you buy a new or old rental property? In this article, we will break down the pros and cons of investing in new vs. old rentals and offer you tips on what to look for when considering either option.
Pros of Buying an Older Rental:
Cash flow – Older rental properties often cash flow better than newer rentals.
Improvements – You have more opportunities to update an older rental than you do with newer properties because with a new build the improvements have already been made and are under warranty.
Established location – With an older property you have an established location with predictable rents and property values.
Cons of Buying an Older Rental
Cost – Depending on when the property was built there could be more costs involved with getting the property ready for rent like removing asbestos, lead paint or making improvements to upgrade the property for safety
Lack of amenities – Some renters in today's world prefer living in new build rental properties because they offer more amenities and features like laundry rooms, swimming pools, gyms and better parking than older rentals.
Pros of Purchasing A Newer Rental
Zoning – Newer Atlanta rental properties are often zoned better than older rental properties and are often in the best school districts that parents want to have their children in.
Cash Flow – When it comes to cash flow, newer rentals ten to have more predictable cash flow than older rental properties and best of all, lower capital expenditures.
Energy Efficiency – In today's world energy efficiency is important and with a new build your tenants can count on higher energy efficiency as well as lower utility bills.
Less Turnover – New build rental properties also have less turnover than older rentals along with longer lease terms as well.
Contact JD Homes
Property management is the key to long term success with owning investment properties because it saves you the time, money and hassle of managing those properties yourself. Learn more about the services we can offer you by contacting us at (770) 506-2630 or click here to connect with us online.