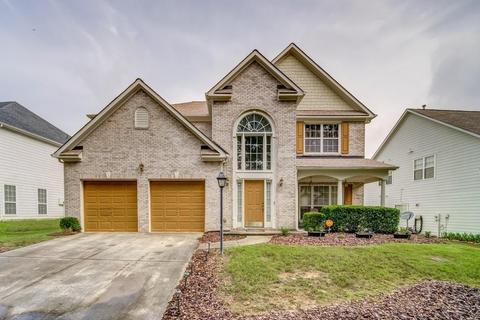 (The Center Square) — A bipartisan group of lawmakers has proposed a bill to give a tax break to low-income renters in Georgia.
House Bill 979 provides a $60 income tax credit to each Georgian who earns up to $27,000 a year and pays at least $800 a month in rent for six months.
"This income tax credit would put hard-earned dollars back in the pockets of Georgia families who are struggling to keep up with inflation," said Rep. Derek Mallow, D-Savannah, the lead sponsor of the bill. "The cost of rent, groceries, gas and all other necessities have sky-rocketed this last year, but this tax credit could mean the difference between choosing to pay a bill, putting gas in the tank and even making rent for the next month."
Thirteen states award tax credits to certain renters. Massachusetts, New Jersey and California are considering expanding the credits as inflation and rent rise. The tax cut formulas vary in each state. New York and California also provide a flat amount.
New Yorkers qualify for a $75 tax credit – or $375 for seniors – if their rent is at least $475 a month. California provides renters who make $43,533 annually a $60 tax credit. California lawmakers are considering increasing the tax credit to $1,000 for a single filer.
Under Georgia's proposal, a taxpayer who files as a head of household and earns up to $30,000, married taxpayers who file jointly and earn up to $35,000, or a married taxpayer who files separately and earns up to $27,000 also qualify for the credit.
According to a recent Apartment List report, rent in the metro-Atlanta area increased by 17.8% over the past year. The median rent in Atlanta is $1,396 a month for a one-bedroom apartment and $1,405 for a two-bedroom.
If it becomes law, the tax credit will be available starting Jan. 1. The House, Senate and the governor must approve it to make it a law.
The other sponsors of the bill are Reps. Scott Holcomb, D-Atlanta; Ron Stephens, R-Savannah; Stacey Evans, D-Atlanta; and Marvin Lim, D-Norcross.
Contact JD Homes
For more information about the Atlanta rental market, or to speak with us about our property management services, contact us today by clicking here or call (770) 506-2630.